They are allowed to play over the limit
"They have it as a tactic – would have had many more red cards"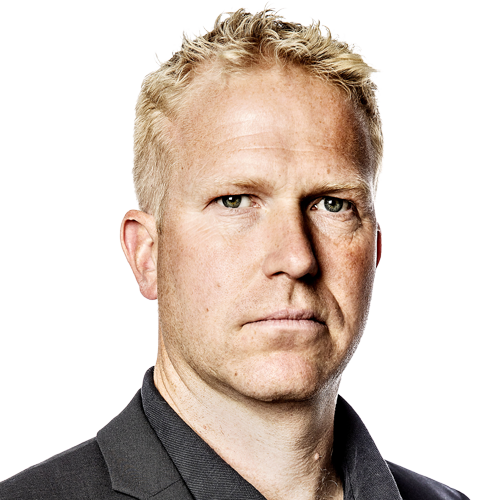 The threat to the big favorite Sävehof?
Ugly Ears.
– They have it as a tactic, says Sävehof's coach Jesper Östlund.
– He is the only one who thinks so, Höör's coach Ola Månsson retorts.
Sävehof enter the SHE final against Höör as huge favourites.
The giant, who has won 13 of the last 16 golds, won the regular season in superior style and took home the cup last spring. They have won 27 of their 29 games in the league and playoffs this year.
What can threaten Sävehof in this final series? What is Höör's strong point?
Jesper Östlund, Sävehof's coach, knows:
– Their defensive game is very high class. Then they often play over the limit. When I see their matches in the semi-final against Önnered, they are allowed to play at a level above the limit. They should have received both two and three red cards in that series of matches.
– We shouldn't bang even if we get a slap across the face or a slap in the side. Many teams fall for it. You get scared and don't dare throw yourself into the holes or "step" on one of the central defenders. That's a big part of the winning recipe – daring to take that snobbery in the face. Then, of course, we hope that they don't have to play like they did against Önnered.
Höör has picked up two red cards during the season, while Sävehof has had one.
– It is very little in a whole season. We will certainly have a few more and they will certainly have many more. I'm not saying that to put pressure on the referees, but we have to stand up to it. If you look at the matches against Önnered, you can see that they have that as a tactic, says Östlund.
"They probably think it's hard"
The Höör coach Ola Månsson dismisses the accusations from Östlund that his team plays over the line.
– I think Jesper Östlund is quite alone in thinking that. The referees have given us two red cards in 30 games, one of which was against Önnered and which I think was completely wrong.
He thinks you should have had many more red cards?
– He has said that before all the matches. He is alone in thinking so. I haven't heard anyone else think so. But he has probably inherited it from the other Sävehof trainers.
Have they always thought you play tough and ugly?
– Sävehof is the most physical team. They are the best trained of all. If there is a team that has to compete physically with them, it is us, who put a lot of focus on that as well. They probably think it's hard to face it.
What is the strength of Sävehof?
– The individual level of competence. There, Sävehof is far, far ahead of all other teams in the league. They have player material and a breadth that no other team is close to, says Månsson.
Is there any position where Höör is better than you, Jesper Östlund?
– I am quite patriotic and like my girls. So I won't say that even if I wanted to.
Is there any position where you are better than Sävehof, Ola Månsson?
– No.
#allowed #play #limit